Have you found yourself interested in a new pickup truck? If so, you could very well be interested in the Ram 1500 and the Ford F-150-two of the greatest pickup trucks available on the market. How will these trucks perform on the Quincy, Boston, Brockton, and Norwood, MA, roads? Is one better than the other for local drivers?
Find out in this Ram 1500 vs. Ford F-150 comparison from our team at 24 Auto Group.
Powertrain Performance: Ram 1500 vs Ford F-150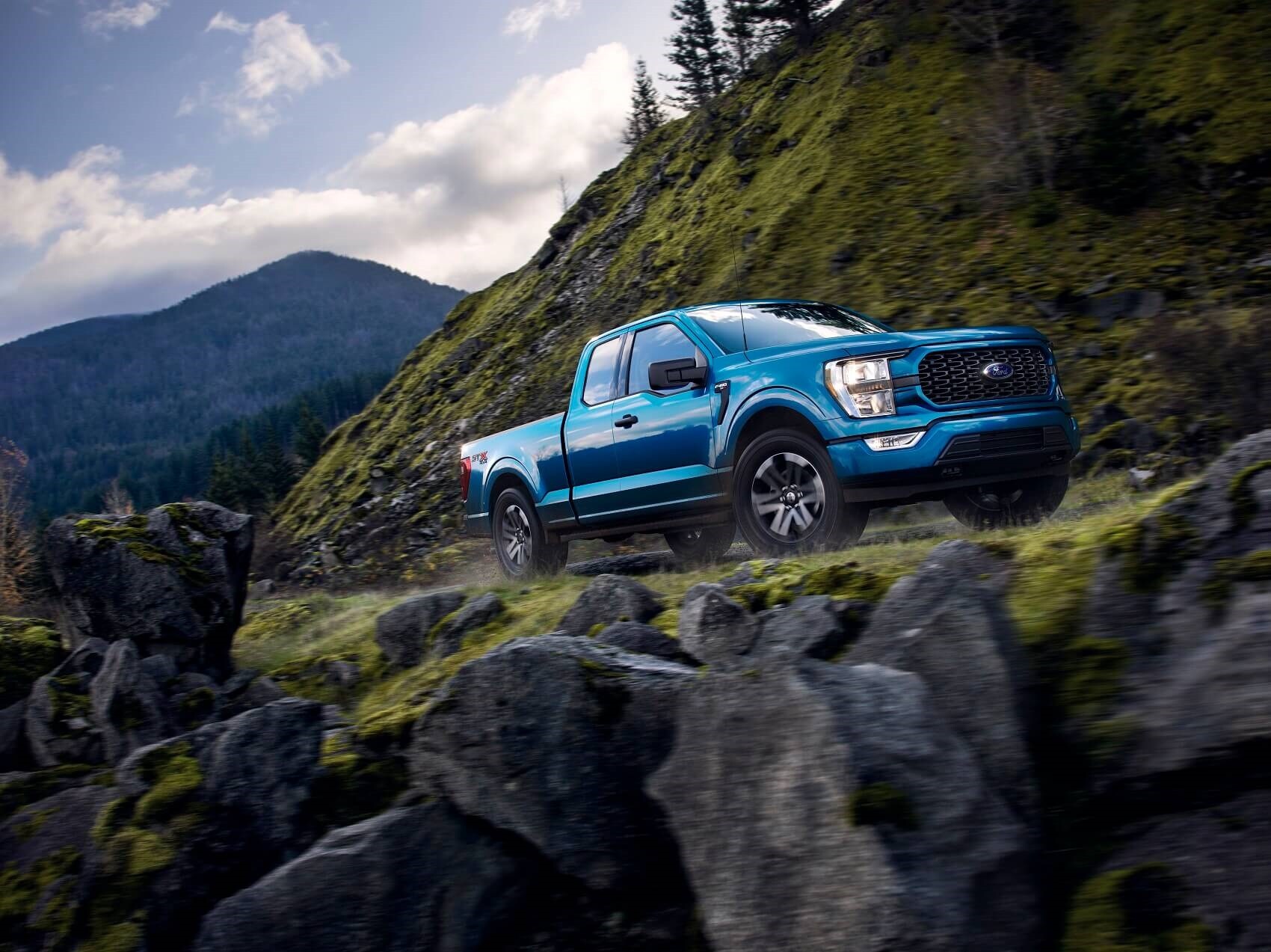 Arguably, the most important area to evaluate for a prospective pickup is the powertrain under the hood. Here, you will find impressive offerings from both the Ram and the Ford. However, the Ram 1500 prevails.
The Ram 1500 comes with a 3.6L V6 engine under the hood that delivers 305 horsepower and 269 lb-ft of torque. Meanwhile, the Ford F-150 comes configured with a 3.3L V6 engine that is capable of producing 290 horsepower and 265 lb-ft of torque. So, it is the Ram 1500 that can offer you more power.
This is further evidenced by the towing capacity offered to you at the base trim level for each of these pickups. While the Ram 1500 comes ready to tow up to 7,740 pounds on the base trim when properly equipped, the F-150 only comes ready to tow 5,000 pounds with its standard equipment.
Design Dimensions of the Ram 1500 and the Ford F-150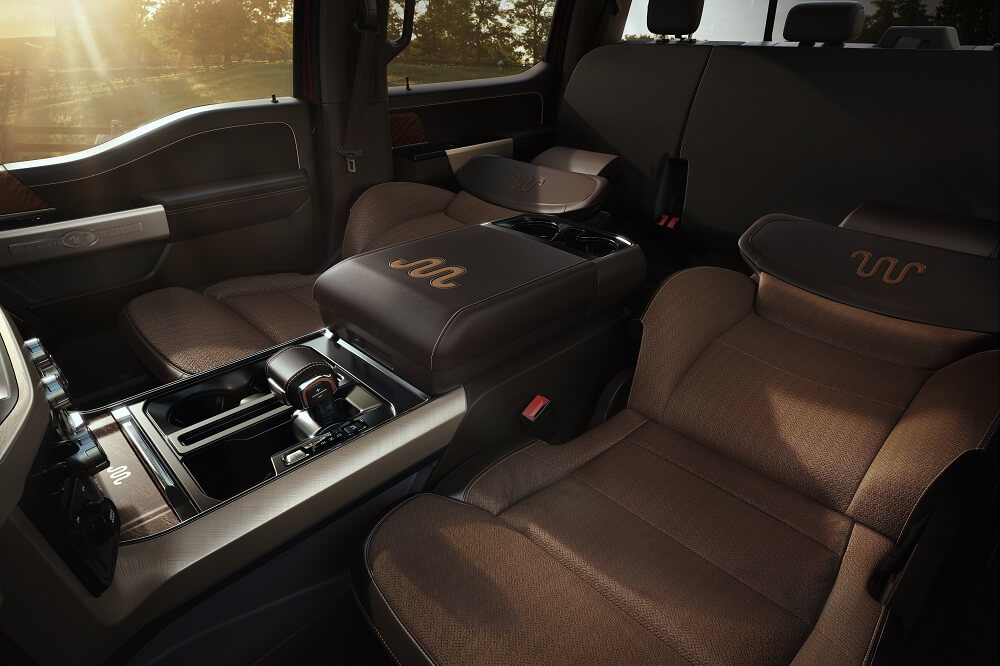 It is also important to weigh the dimensions offered by each pickup truck. Most trucks come standard with a smaller cab that only features one row of seating. You'll find this is the case with the F-150, where its Regular Cab allows you to seat three. Conversely, the Ram 1500 comes standard with a Quad Cab that allows you to seat six at the base level, thanks to 117 cubic feet of passenger volume.
On the outside, you'll want to take a look at bed dimensions, where you'll find similar layouts available to you with both pickups. Both trucks offer a bed option with upwards of 61 cubic feet of cargo volume.
One cargo feature you'll find on the Ram 1500 that is not available on the Ford, though, is the available multifunction tailgate. This innovative feature adds versatility to your truck bed, allowing you to not only open the bed by folding it down, but also open it with 60/40 split horizontally folding doors. This allows you to access the bed easily, whether you're towing or need to step up into the bed space to grab a piece of equipment.
Is the Ram 1500 or Ford F-150 Better?
After reviewing this Ram 1500 vs. Ford F-150 comparison, it is evident that the Ram is able to offer a better all-around performance. Outperforming the Ford in key areas, such as performance, dimensions, and innovation, our team here at 24 Auto Group thinks the Ram 1500 is an excellent pickup truck option for Quincy, Boston, Brockton, and Norwood, Massachusetts, drivers.
Contact our team today to ask any questions and learn more!