As you drive around Quincy, Norwood, and Brockton, MA, more and more, the miles are sure to add up. Whether you're taking trips into Boston, MA, or driving around locally, the miles will accumulate quickly. As they do, you'll run into some important service intervals that'll indicate your ride will need attention.
When this time comes, one of the service centers at our 24 Auto Group dealerships will be able to help. Learn more about our team, the services we provide, and how we can assist you today!
Our Service Team
At all of our dealerships, we have our service teams of dedicated automotive technicians. Coming with advanced training and years of experience, they'll be ready to provide your ride with the quality care it needs, whether it's a Buick, Jeep, GMC, Dodge, Nissan, or Chrysler.
Easily schedule maintenance, and our technicians will get to work on making your repairs in an efficient and effective manner.
---
The Services We Provide
Your vehicle is a complex piece of machinery. It has hundreds of integral parts that work together to provide you the great ride you desire and have come to know on the local roadways. In order to keep your car in pristine condition, we provide many services, from routine maintenance to more extensive repairs.
One key category of service we provide is regularly scheduled maintenance. This falls under the category of preventative care, helping to keep more major issues from arising. Usually, these services and their recommended mileage intervals can be found in your car's owner's manual, but some prominent ones include:
Oil changes
Tire rotations
Battery replacements
Transmission fluid replacements
However, we also know that not all vehicle repairs and services are expected. Due to this, we also provide service for unexpected issues, such as:
Brake replacement
Transmission repair
Tire replacement
And more!
---
The Parts We Provide
Whether you'd like to order your own parts to complete repairs at home or you're planning on scheduling service with us, you'll be pleased to know that we can help you get the components you need. We have an inventory of genuine parts, which means that they'll fit your vehicle perfectly, creating a more effective repair with sustained results.
If you're interested in ordering parts, give our parts department a call. We'll be happy to help out, guiding you to the best component for the job you need done.
---
Scheduling Service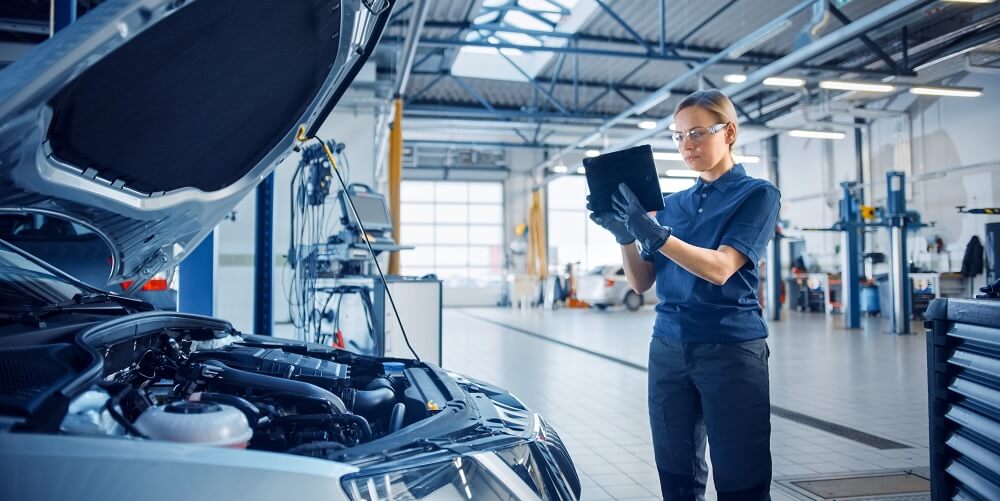 When your vehicle is ready for maintenance, it's easy to schedule a service appointment. Simply pinpoint your local service center and schedule an appointment either online or over the phone. Then, you'll be ready to bring your ride in!
In the meantime, head online and check out if we're currently running any service specials that could help you get the repairs you need.
---
Learn More About Our Service Centers
Now that you've learned a bit more about our service centers at 24 Auto Group, you'll know where to turn when your car requires maintenance. However, if you'd like to learn more about how we can help Quincy, Norwood, Brockton, and Boston, Massachusetts, drivers, check out some of our online service resources today!